Through growth, innovation, product development, egineering and investing in manufacturing capacity, we can offer unique possibilities for developing and manufacturing products for new applications. We offer discrete and confidential toll manufacturing services with white labelling service.
Thermoplastic hot melt and waterbased adhesives
Customers from all over the world have experienced significant benefits from having their manufacturing outsourced by us. From raw material supply, quality control to making documents like SDS and for exporting and importing worldwide. With The Netherlands as a base, we can handle logistics very efficient.
The Benefits of toll manufacturing
Toll manufacturing is a cost-effective service that can save a lot of time. Because this service allows innovators and solution providers to focus on their core business, even long-established companies use toll manufacturing or white labelling because organisations can be easier to manage with lower investments.
Upscaling and downscaling
Toll manufacturing is a great service for businesses that have the technical knowledge but do not have the time, facilities, or flexibility in their production to manufacture specific adhesives, coatings, binders or other thermoplastic or water-based products themselves. With our service, it is still adding significant value to the end product.
OMM and OEM
At Intercol we work with both OMMs and OEMs who are looking to upsell their own brand.
Like it's your own factory
Often with toll manufacturing, the product tends to be niche and complex to manufacture for startups. Intercol's production capacity, flexibility, and expertise in producing adhesives and coatings, enables us to efficiently manufacture and pack adhesives into industrial packaging.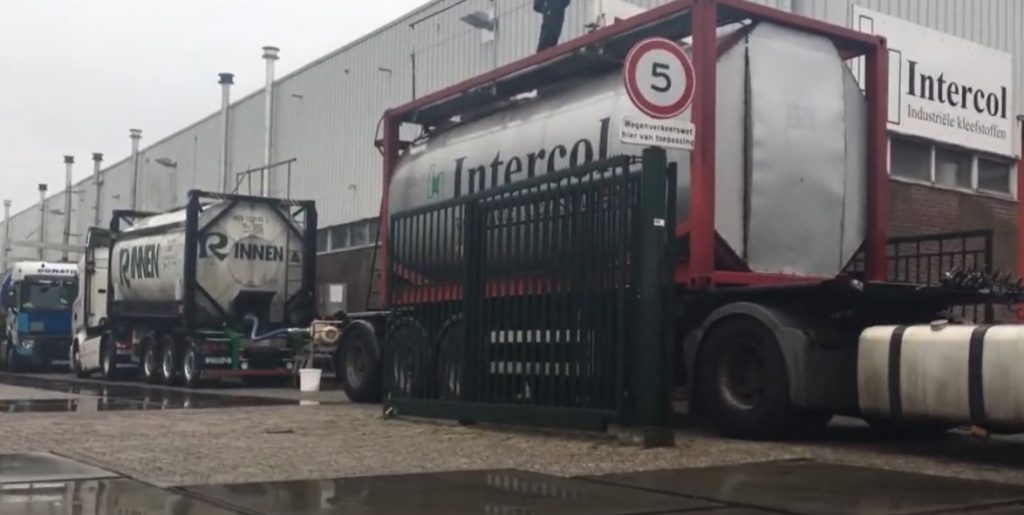 AGRO, Labelling, packaging, woodworking, and product assembly
One of the most popular adhesives for toll manufacturing are water-based products like PVOH, PVAC and EVOH. Our services cover the total sortiment of adhesives manufactured for a wide of industries such as AGRO, labelling, packaging, woodworking, and product assembly.
Contact us!
Intercol will deliver their quality-assured products in a timely manner together with documents and quality control.